Take a break and enjoy free snacks, chair massages, and other stress relieving activities!
In the Bard's most enchanting comedy, young lovers find themselves in the middle of a dispute between the King and Queen of the fairies. Directed by Senior...
Volunteer for this years Homecoming event by giving back with CONHI. With a series of events going on we are giving back by face painting and playing games....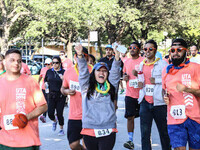 This year's Homecoming route is a scenic one throughout the UTA campus. Both walking and running entries are accepted. Awards, food and activities will...
This year's Homecoming Parade starts with a grand production number not to be missed. After that, the parade procession begins. We'll have big floats,...
Roland Fryer is a UTA alumnus and an award-winning Harvard economist, education activist, and a collaborator on the bestselling book Freakonomics. At...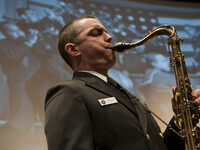 An amazing, premier jazz ensemble, the U.S. Navy Band Commodores have played in nearly all major jazz festivals. The Commodores are a vibrant, dynamic group...
The UT Arlington Wind Symphony welcomes special guest Ray Cramer, Indiana University Conductor Emeritus. The concert will feature the consortium premiere of...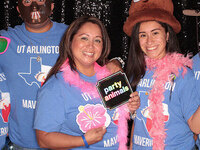 Parent & Family Weekend is a long-standing tradition at the University of Texas Arlington. Every October parents and families spend a weekend on campus to...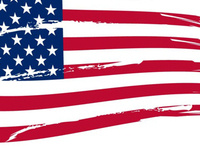 The UT Arlington Wind Symphony presents an All-American program with music by Leonard Bernstein, Carolyn Bremer and William Schuman. The band will share the...